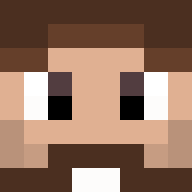 New member

1. Multi player sleep - harbour - A sleep enhancement pluggin -
Link - Just to let the night go away.. I mean faster..
2. MOb Stack - Stack MOB - ENhance your server performance without sacrifice -
LINK
- Just to make The server Faster..
And Most Importantly
3. Can we have a /back button... Because without that.. many peoples are quitting the server... mostly the newer ones.. who joined late in the server.
What do u guys think... AN improvement or not for the server performance suggestions... Let me know...
Last edited: