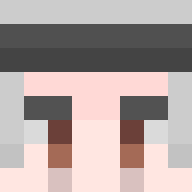 New member

I understand why theirs no warps to shopping areas, and i know why advertising is against the rules you don't want the chat to be spammed or having x amount of people controlling the worlds economy.
However, this is still happening cause new players are unable to selling things as efficiently as the ones who have shops in the north south etc of spawn.

My idea is to have 2 different public chats within minecraft the default being you can not advertise, the other being you can advertise.
So you can change chats or opt in / opt out of seeing the ads messages.

I am unsure if this is possible.

Instead of arguing what is advertising and what isn't, so just telling them to go to the other public chat would hopefully solve that issue.

What do you all think?

Just spit balling ideas to make life easier for all.