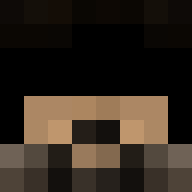 New member

Hey all,
after a pretty lengthy discussion with Elentric in #help I'd like to have some things clarified. According to Elentric:
You are entitled to what the sever provides you, anything over that and you're running the risk of it getting broken. if you indeed decide to build a massive farm outside of your claim and it needs constant repairing because you don't or can't claim it we will indeed not keep fixing it
To be clear: If it were indeed the case that something is getting griefed every week or so, I agree with Elentric. At some point it gets too much. But if it happens like once a month (which it probably doesn't because the griefers should get banned) I don't see a problem here. But from Elentric's wording (especially "yes, so claim your shit") it sounds to me like griefs will not get reverted and the griefer won't get punished if your build happens to not be claimed.
Imo This is flawed in two ways:
1) We players can't claim in the Nether and End until 500 blocks. Elentric says (and I'm paraphrasing): "Then don't build inside 500 blocks". This imo is not a valid option since most people want to live close to others since that is what multiplayer is all about.
2) It is harsh for new players. I am just going to copy/paste my example from Discord here:
So let's say I am playing alone on the server and I want to build up my base with multiple farms like a mob grinder, a slime farm and a guardian farm. Understandably (I hope) I would not want to have those farms near my actual build because they'd destroy the asthetics. Now in the best case I'd have 3 claims, one for my base, one for my guardian farm and one for the mob grinder and the slime farm. Because those farms a pretty big I will not have enough claimblocks to cover them all until I've played around 200 hrs on the server (which is much longer that it'd take building them up). So you're saying then that I should not build those farms since I can't claim them because you won't go fixing them if someone griefs them. I'd say that's a pretty hostile attitude towards players. --- And I can tell you that that is an issue. From flying around the server mapping it I have found multiple bases + farms unclaimed or only partly claimed because of a lack of claimblocks. Those people worked hard on their farms/bases and you're telling me you're just gonna let them down? --- And to be clear: I am not saying that raiding should be disallowed but griefing bases should be and it should be enforced.
In addition Elentric is now discuraging from building community maintained buildings/ice roads inside the 500 block radius of spawn which, again imo, is not a valid solution to this problem. We should keep in mind that the rules clearly state that griefing is not allowed.
At this point I am advocating for the following compromise: For "small" griefs (< 200 blocks taken) we report it and the griefer gets a warning or banned (depending) and for anything above the threshold taken we report it and it get rolled back as well.
Last edited: