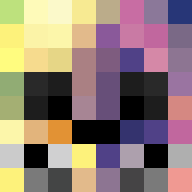 Regular

Hello!

This is Fafnir the creator of Boomer Nation and Boomer Empire. I wanted to take this moment to give you a brief history of this amazing town.

I decided the join the LTT Minecraft server one evening for the first time on December 3rd 2019. Towny appealed to me the most as I have always been a person who likes to be part of a community. I joined in and at the time there were maybe 6 or 7 players on. I immediately began trying to make a town and acquiring all the information I could about how Towny works. I eventually started convincing players to donate to me as I told them my plan of making the best town on the server with the lowest tax rate of them all. I bounced around a couple of names including: The Nice Nation or The Ree Regime. I eventually settled on Boomer Battalion, however due to the character limit for town names at the time I was forced to change the name to BoomerNation. That same night a small band of players and I made the town! We would do /wild in order to find a suitable spawn for our town. Going to sleep that night was the best feeling ever knowing I was probably the only person to ever start a town up that fast (about 1 hour), but I could have never anticipated what would come in store for the next day. December 4th 2019 was the most important day of Boomer Nation and it always will be. At the time our competition was a town by the name of Kearney which had a open member join policy and a population of about 70 people. I took one look at Kearney and decided that was not the vision for what I wanted my town to be. I was obsessed with making Boomer Nation the best town possible. I decided to go with a closed invitation system and hand out plots individually instead of allowing people to claim them at will. This was to keep the town organized and clean to avoid the mess that was Kearney spawn. That same day December 4th 2019 the town went from 5 people to 41 people with a even distribution of plots. The town was well on its way to becoming the top in the server. Notable members include SkechinBalls, Julien119 and of course Tsar_Maple. Maple was the first ever co-mayor of the town and instrumental in its organization and planning as well as discord. Boomer Nation had by far the most active player base on the server averaging about 15 to 20 people on a night during this period.

Time went on and the Nation kept on growing. Throughout these times we had a ongoing war with mocfunky and his town AMD_Raizyns or how we would call them the Raisns. I got so bad that flame wars in chat and killing of both members on sight was not uncommon. This ended quickly with both mocfunky and I calling a cease fire for both sides. This would eventually cause the death of the town with most active players retiring. A new goal had been set though. During this time the senior town members and I had just one goal in mind. Becoming the 1st nation on the server. To become a nation we would need 250k dollars plus extra room in order for the upkeep of both the town and the nation. This is where WastingSky and ParadiseIsle come into play. ParadiseIsle was the first town to ever ally with Boomer Nation and join us in becoming Boomer Empire, with one twist though. That night December 13th, a mere 10 days after originally starting the town, WastingSky donated a whopping 220k dollars to Boomer Nation for us to start the nation with. Mod Town, a town comprising of only moderators and admins on the server, decided to troll the player base and make a nation themselves mere minutes before Boomer Nation was able to, although we still claim the title of being the first nation accessible to all players.

General expansion would continue throughout this time as the town kept growing bigger and bigger and eventually our main competition for the largest town, Kearney, would fall on December 22nd 2019 leaving Boomer Nation and by extension Boomer Empire the largest town on the server. We would go on to open several outposts ( 6 at the time of writing this post).

Boomer Nation is currently 103 members strong and still striving with a lot of exciting events planned for the launch of the server so I hope to see you there! Thank you for all the people who have been with me on this amazing journey. I would have never expected a town to grow into such a amazing community!! Love you all. I did skip over some minor details but this is a macro overview of the history of this town and the server as well.